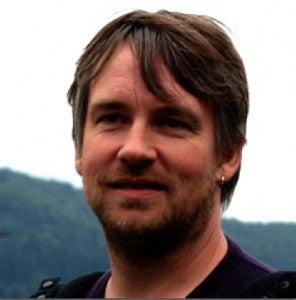 Jackson Lab
David P. Jackson
Professor
Ph.D., John Innes Institute, U.K. 1991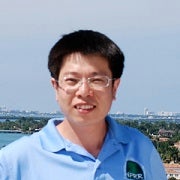 Qingyu Wu
Post Doc
Qingyu joined the Jackson Lab in September 2012 and is studying the crosstalk between the maize CLAVATA and G-protein pathways.
Outside the lab, he likes to spend his time outdoors, such as playing basketball, running, hiking, camping, and traveling. Spending time with the beautiful nature gives him a fresh prospect to the research.
Jackson Lab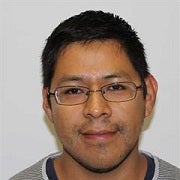 Edgar Demesa Arevalo
Post Doc
Edgar joined the Jackson lab in April 2014, working in generate fluorescent lines as a tool in developmental biology in maize. Additionally, Edgar is testing a new proof-of-concept: a two-component transactivation system to overexpress or missexpress proteins involved in maize meristem development to dissect their role.
In his free time Edgar enjoys classical music, opera and hiking. At CSHL, Edgar finds the perfect balance of natural landscapes and close proximity of cultural offerings of New York City.
Jackson Lab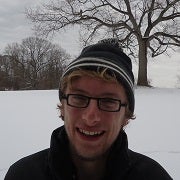 Hannes Claeys
Post Doc
Hannes obtained his PhD in the lab of Dirk Inzé at VIB/Ghent University in Belgium, where he studied the effects of osmotic stress on Arabidopsis leaf growth and development. In the Jackson lab, his main focus is identifying both natural and EMS-induced modifiers of ramosa3 and fasciated ear2 in order to learn more about how these genes affect maize inflorescence development. Additionally, he is involved in a project that studies the effects of drought stress on early ear development.
Jackson Lab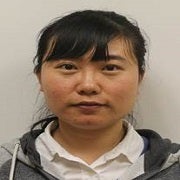 Fang Xu
Post Doc
Fang worked on plant immunity in Arabidopsis for her Ph.D in Dr. Xin Li's Lab at University of British Columbia. In the Jackson lab, she is interested in genetic and molecular analysis of genes involved in regulating meristem development in maize.
Jackson Lab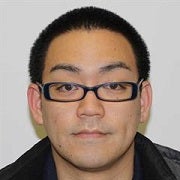 Munenori Kitagawa
Post Doc
Munenori joined the Jackson Lab in January 2016 and is studying the mechanism of the cell-to-cell trafficking of transcription factors through plasmodesmata. In plants, the certain transcription factors can be actively and selectively transported from cell to cell, which is crucial for the development. He aims to reveal the mechanism of the active and selective transport of transcription factors.
Jackson Lab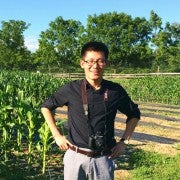 Xiaosa Xu
Post Doc
Xiaosa received his bachelor in Nanjing Agricultural University where he conducted three year QTL-mapping research on rice yield in Dr. Jianmin Wan Lab. He then got his PhD degree in The University of Texas at Austin where he focused on the phytochrome-mediated light signaling pathway of Arabidopsis in Dr. Enamul Huq lab. In the Jackson Lab, he is mainly focusing on the identification and functional characterization of genetic and physical interactors of ramosa3 on the regulation of maize inflorescence meristem development. Additionally, he is studying the genome-wide regulation by transcription factors on the maize development and growth. Xiaosa likes to play basketball a lot during his free time. The sport gives him energy and strength to overcome difficulties of scientific research.
Jackson Lab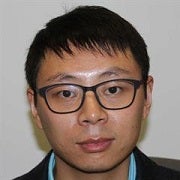 Lei Liu
Post Doc
Lei received his PhD degree in Huazhong Agricultural University (Wuhan, China) on maize quantitative genetic area, especially for maize yield traits, like kernel row number. He joined Jackson Lab in Oct 2016, and now he focuses on maize inflorescence developmental study. He is trying to use Genome Editing Technology to create mutants of maize inflorescence genes and find weak alleles to enhance the maize yield. When he is free, he likes outdoor activities, for example biking and hiking.
Jackson Lab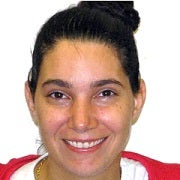 Tara Skopelitis
Lab Manager
Jackson Lab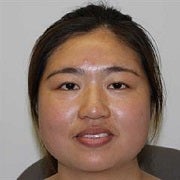 Juan Huang
Visiting Graduate Student
Jackson Lab
From left: Dhinesh Kumar Thirupatthi, Debotri Chatterjee (CSHL URP), Tyler Eck, Ashley Volz and Daniela Zheng Li (NSF supported summer undergraduate students)
Jackson-Yang Lab, Huazhong Agricultural University, Wuhan, China
Dave is a Chang Jiang Scholar, and visiting Professor, at Huazhong Agricultural University, Wuhan, China.
Please contact him for employment opportunities at HZAU.
Back Row:  MeiLing Zhou;  Zhengfu Fang;  Ruoshu Yang;  Mian Wang;  Wanshun Zhong;  Jing Zhang;  Qiushuang Tao

Front Row:  Zhen Li;  David Jackson;  Fang Yang;  Mengling Zhang